Career Test for High School Students –
Career tests, along with Career and Technical Education (CTE), increase high school graduation rates. Students with awareness of potential career fields of interest are able to development job-specific skills before high school graduation, and become more employable, even if they choose not to attend college immediately. Career tests for high school students are a great idea because they help them refine their likes and dislikes, which gives them a better idea of what field of study they may want to pursue.
Teenagers who are aware of their career interests during middle and high school, can use the knowledge to find summer work or volunteer opportunities, internships and apprenticeships in their fields of interest.
They –
Are an excellent way for students and parents to start of conversation about career and college options.  Having an objective place to begin
Career Tests for High School Students help students become more engaged in their coursework because they can relate it to future work and a career success.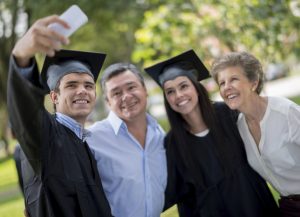 Minority and Female students can learn about career and work opportunities they previously might not have considered. Especially in the areas of science, math, and engineering.
If a student plans to attend college after high school graduation, selection of their college major can be made sooner, potentially saving money by reducing unrelated coursework. In addition to facilitating career exploration, career tests for teenagers can improve career decision making skills, and knowledge of self, encouraging personal development.